Jump to: Publications
Blueprint Activity
The Blueprint Activity is designed to inform the development and evolution of the IRIS-HEP strategic vision. At its core, it is a series of workshops that bring together IRIS-HEP team members, key stakeholders and domain experts from disciplines of importance to the Institute's mission. The Blueprint Activity facilitates the Institute's role as an intellectual hub for software and computing R&D in high-energy particle physics and beyond.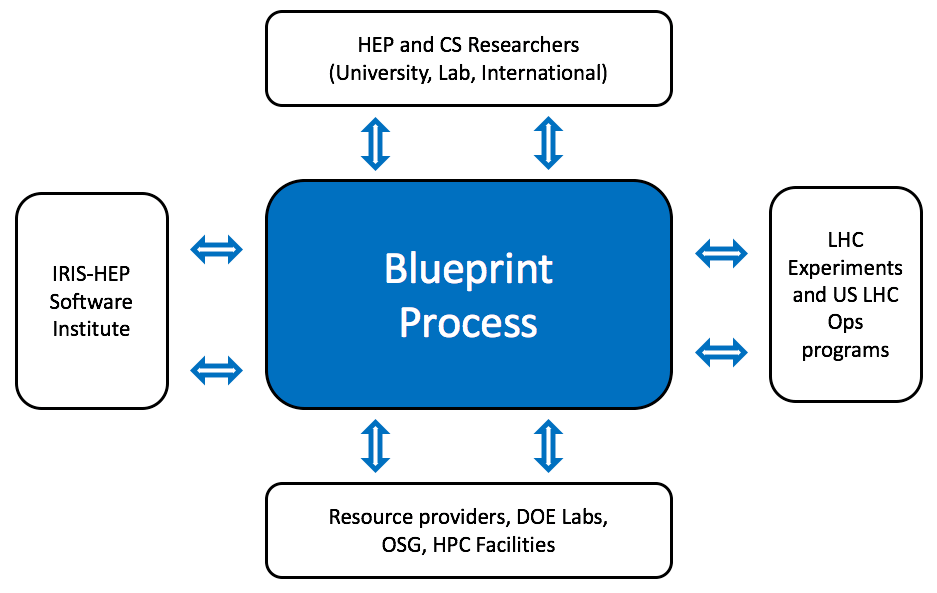 Dashboard
A summary of the past, present and future Blueprint Workshops can be found at the Blueprint Dashboard
Contact us: msn@illinois.edu
Join us
We collaborate with groups around the world on code, data, and more. See our project pages for more.