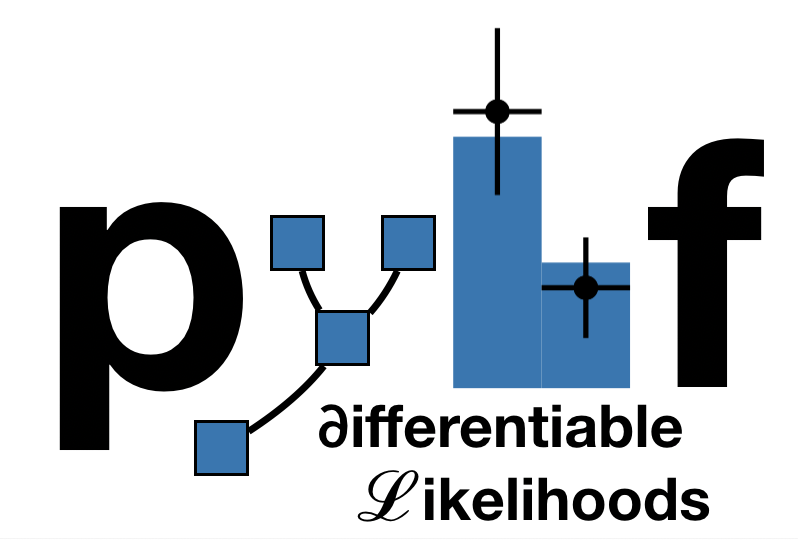 pyhf is a pure-python implementation of the widely-used HistFactory p.d.f. template described in [CERN-OPEN-2012-016]. It also includes interval estimation is based on the asymptotic formulas of "Asymptotic formulae for likelihood-based tests of new physics" [arxiv:1007.1727]. The aim is also to support modern computational graph libraries such as PyTorch and TensorFlow in order to make use of features such as autodifferentiation and GPU acceleration.
Featured on CERN homeapge
The CERN homepage featured an article on pyhf: New open release allows theorists to explore LHC data in a new way: The ATLAS collaboration releases full analysis likelihoods, a first for an LHC experiment.
Recent Talks and Tutorials
Use in Publications
Updating list of citations and use cases of pyhf:
Published Likelihoods
Updating list of HEPData entries for publications using HistFactory JSON likelihoods:
Team
Publications